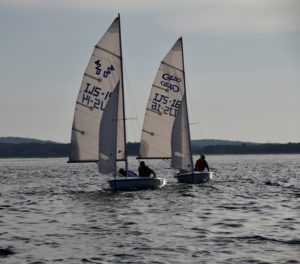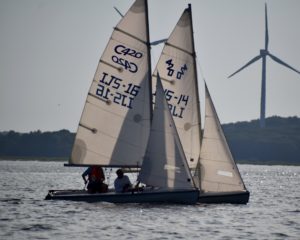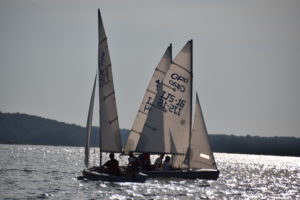 Adult Sailing
COME BE A PART OF FUN ADULT IJS VOLUNTEER/FAMILY EVENING SAILING
Hey, why leave all the fun to the kids? Come join other adults and/or your kids for about two hours of casual racing in 420 sailboats. No special sailing skills required, just a desire for time to enjoy sailing with others in the wonderful Ipswich Bay from the Ipswich Bay Yacht Club on a summer evening. Kids are free with parent/guardian!
We sail the 420's: https://www.ipswichjuniorsailing.org/learn/
Schedule and other Arrangements: Weather depending, we sail Wednesday and/or Thursday evenings (TBD) 5-7PM. Weather notices are posted on the website. All participants to bring life preserver, closed toe footwear.
The cost is $35 per session or $250 for the Adult Evening Sailing season (8 sessions).