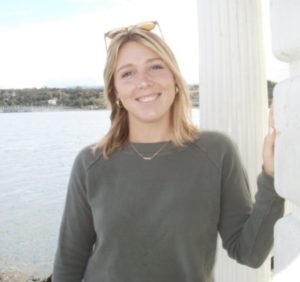 Ali Moulton
Interim Registrar
Ali serves as the registrar at IJS, managing registrations, parent contacts, and social media. Ali grew up in Ipswich and sailed at IJS since she was 8 years old, then went on to become an instructor. Ali served as Co-Director of the program for three seasons, from 2020 to 2022. Teaching sailing to young children and helping them overcome their fears was her favorite part of the experience. Ali now studies at Boston College.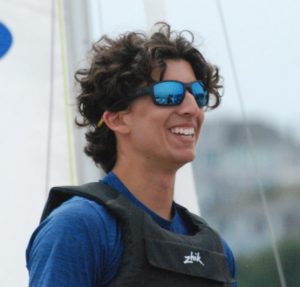 Jack Pearlson
Program Director
Jack lives in North Andover and graduates from Phillips Academy in 2023. Jack co-founded and has continued to lead the Phillips Academy Sailing Club. He will be attending Colgate University in the fall.
Learning to sail Optis and 420s at IJS, Jack was a member of the IJS race team for many years and in 2021 took over as the principal race coach. In that role he has built the race coach team which has trained many successful racers. He himself is an avid racer, competing in Laser regattas. He employs his leadership and tactical racing experience garnered from both the IJS program and other high performance boats like 49ers, Nacras, and Waszps.
Jack loves teaching and coaching at IJS, and looks forward to leading and managing an exciting 2023 summer program for IJS sailors and racers and to the continued growth and develop of the summer program and IJS's instructional sailing team.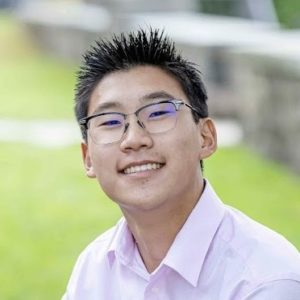 Charlie Jaferian
Senior Instructor
Charlie Jaferian is a Senior Instructor and photographer at Ipswich Junior Sailing. He is currently going into his 4th year in the program. His favorite part of being an instructor at IJS is the authentic connections he forms with all of the kids that go through the program. He also has a passion for photography, including capturing kids' love of sailing.
John Betz
Senior Instructor
JT Betz is a Senior Instructor at IJS. He has been sailing with IJS for about 10 years and enjoys every summer sailing the Ipswich waters. His favorite part of being an instructor at IJS is being able to help develop the next generation of young and enthusiastic sailors.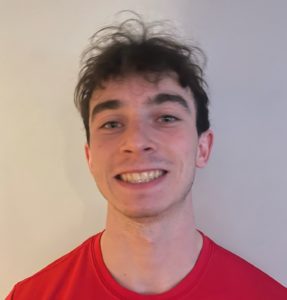 Alex Cotter
Senior Instructor
Alex is a Senior Instructor here at IJS, He has been sailing his whole life and started sailing at IJS when he was 8 years old. His favorite thing about being an instructor is being able to share my passion of sailing with others!
Charlie Carner
Junior Instructor
Hi I'm Charlie, I am a Junior Instructor. I've been sailing at IJS for 8 years, and I enjoy spending time instructing out on the water in Ipswich Bay.
Sebastian Wells
Junior Instructor
Sebby is a Junior Instructor at IJS. He has been sailing with IJS for 6 years and his favorite thing to do as an instructor is be out on the water teaching kids how to sail and overcome their fears.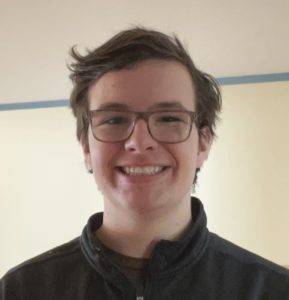 Charlie Quimby
Junior Instructor
Charlie Quimby is a Junior Instructor. He has been been sailing for nine years at IJS. Charlie is enthusiastic about the sport and loves chatting with students to help them feel comfortable on the water.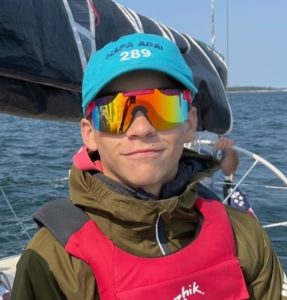 Will Coughlin
Apprentice
Will has been sailing his whole life on many different boats: Mirror Dinghy, Opti, 420, Laser, and crewing on larger vessels. This is his fourth year sailing with IJS, and he loves having the opportunity to share his excitement about the sport.
Paolo Calderaro
Apprentice
Paolo Calderaro is an Apprentice at IJS. He has been sailing with IJS for 2 years but has sailed for 6 years total. Paolo loves to make learning to sail fun and engaging for sailors.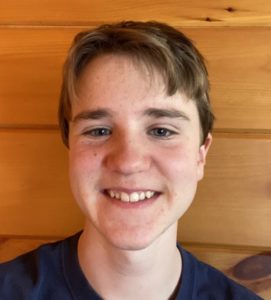 Reed Soininen
Apprentice
Reed Soininen is an Apprentice at IJS. He has sailed at IJS for 8 years. His favorite thing about being an apprentice is sharing his knowledge and love for sailing with others.
Isabelle Getchell
Apprentice
Isabelle is an apprentice at IJS and has been sailing with the program since she was 7 years old. Her favorite thing about IJS is the passion the instructors share for the sport and how they incorporate this into teaching new sailors during the summer.
Theo Goodrich
Apprentice
Theo lives in Ipswich and has been sailing at IJS for 6 years. He loves spending his summers on Plum Island Sound and sharing his knowledge of the local environment with others.
Benjamin L
Senior Shadow
Benji is a Senior Shadow at IJS. Growing up on the water, he has always had an interest in everything to do with boats. As well as wooden boatbuilding, he enjoys racing and recreational sailing and is excited to continue to share his passion with others.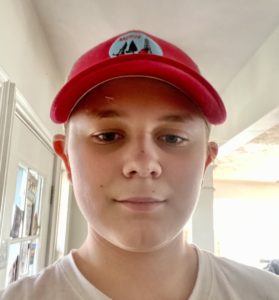 Holden Choma
Senior Shadow
 Holden is a Senior Shadow for Ipswich junior sailing. He is a member of the race team and has sailed for 6 years.